Een stoer interieur voor mannen, bestaat dat dan? Meestal is het interieur het domein voor de vrouw. Haar pinterest account bulkt van de ideeën en ze vindt het heerlijk om woonboulevards en woonoutlets af te struinen. Wordt je gek van het shoppen, maar wil je wel wat mannelijkheid in je woning? Deze 5 interieur ideeen kun je aanhouden om jezelf niet te verliezen in teveel tierlantijntjes.
1. Mannelijke kleuren
Het maakt niet uit welke kamer je gaat inrichten of in welke stijl je dat wilt doen, het is altijd goed om eerst het kleurenpalet vast te stellen. De man houdt doorgaans van eenvoud. Dat straalt kracht uit. In elk geval geen lichte kleuren, zoals geel of roze. Mannen kleuren zitten echt in een neutraler spectrum dan de voorkeurs kleuren voor vrouwen.
2. Iconen
Waar gaat je hart nu echt sneller van kloppen? Wie is jouw icoon waar je tegenop kijkt? Die mag best aanwezig zijn in je interieur.Hiermee kun je echt tegenwicht bieden tegen alle tierlantijntjes van de vrouw.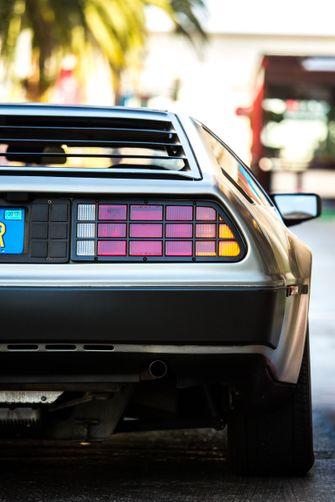 3. Mix van Structuren
Structuren zijn echt een uiting van mannelijkheid. Natuurlijke materialen zoals steen en onbewerkt hout zijn altijd de eerste keuze wanneer je een ruimte ontwerpt die een ruige, mannelijke feel moet hebben. Bakstenen zijn voor een echt mannelijk interieur een perfecte keuze, die zowel kleur als textuur toevoegen. Metaal kan een goed tegenwicht tegen het ruwe steen, baksteen of hout zijn.

4. Leer
Leer is bij uitstek een van de meest mannelijke materialen. Ga maar na:

Een man in een leren jas? Stoer.

Een man met leren cowbowlaarzen? Stoer.

Een man met een leren tas? Stoer.

Bij een mannelijk interieur past dus ook leer! Wat is er mannelijker dan een robuuste, donkere Chesterfield bank?
5. Ga voor groot

Het zijn de kleine dingen die een groot verschil kunnen maken. Door een aantal grote meubelstukken in je interieur te verwerken, neemt de mannelijkheid zeker toe. Onbewust realiseer je je bij grote meubels of decoratiestukken, dat een man dat daar neergezet zal hebben. Voor een vrouw is het simpelweg te zwaar.